The latest Envoy B2B quarterly release, V18, is here! It brings a ton of amazing new features with it, including the incredible new Assortment experiences, which you can read about here. Let's take a minute and go over some of the other new features that will improve how your brand does business and help you grow your wholesale channels, season over season.
Improved Showrooms
We've taken a good look at Showroom, asked our users what they wanted, and improved on this key feature in a number of ways. These are big changes, and we're really excited for our brands to get their hands on them.
Multiple Showrooms

Users can now choose from multiple showrooms, organized by tabs. This makes it easier for reps and retailers to find what they are looking, provides greater context to the content, and allows brands to deliver showrooms that target specific products, innovations or initiatives.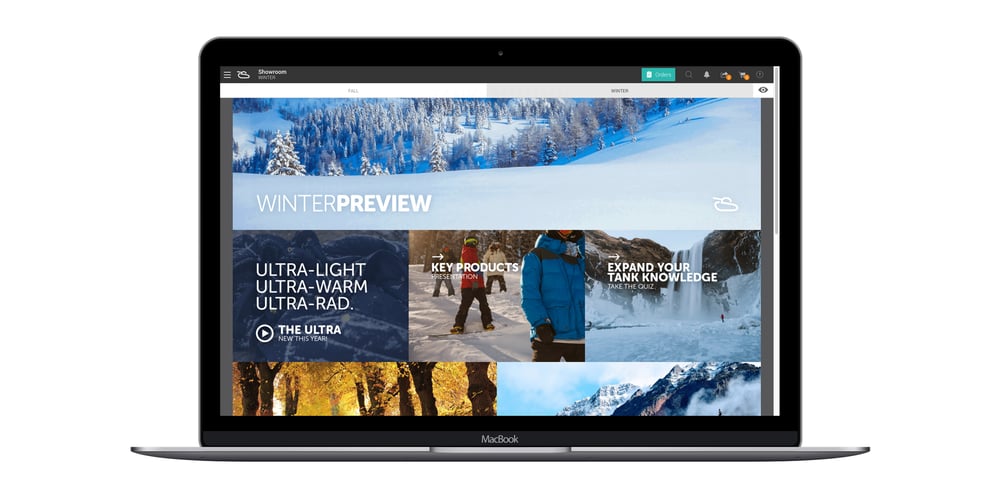 Showroom Builder
We've made Showrooms much easier and intuitive to create. Choose a layout, add assets, and then rearrange the Showroom in a modern what-you-see-is-what-you-get process, right on the page.
With 9 new templates, brands can rapidly create Showrooms that deliver distinct visual messaging for each season, product segment, or technology to better inform their retailers. And as our research shows, better informed retailers buy more products.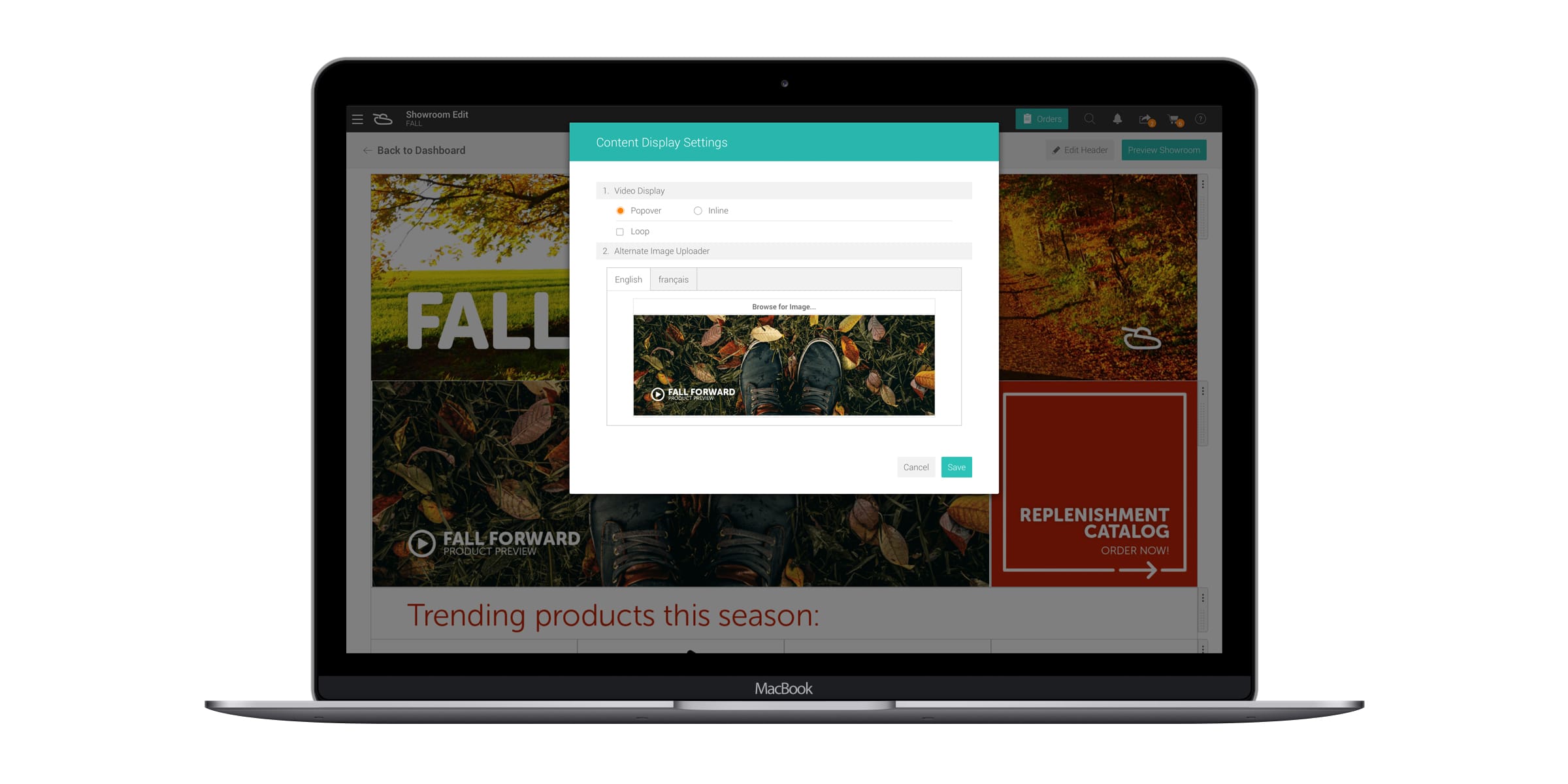 PayNow
PayNow let's brands take payment immediately via credit card or ACH. This allows more flexibility to sell to different types of retailers and means quicker time to cash. In addition, without having to rely on terms, brands can reduce risk on future catalogs for specific accounts, or move accounts that violate terms to a PayNow solution, avoiding the need to end the relationship.
There are plenty of other great new features found in V18, from the usual performance enhancements and bug fixes to improvements to search filtering to improvements to order workflows. We're excited to get them into the hands of our users.
Want to learn more about Envoy B2B, our V18 Release, or just keep up-to-date on how to grow your wholesale channel? Subscribe to our blog and follow us on social!