As the industry pivots due to the COVID-19 pandemic, one thing that has become crystal clear is, a shop online, pick-up curbside experience is becoming part of the new 'normal.' Currently, with the prevalence of social distancing and shelter-in-place orders across major metropolitan areas, this curbside experience is more important than ever for continued commerce.
It may be the most important way brands can quickly help support local retailers sustain their business for the foreseeable future.

With Envoy B2B + Locally brands have the tools to:
A | Identify the products a store should carry based on consumer demand in the market around their store and then recommend an order which will bring the store more "on-trend."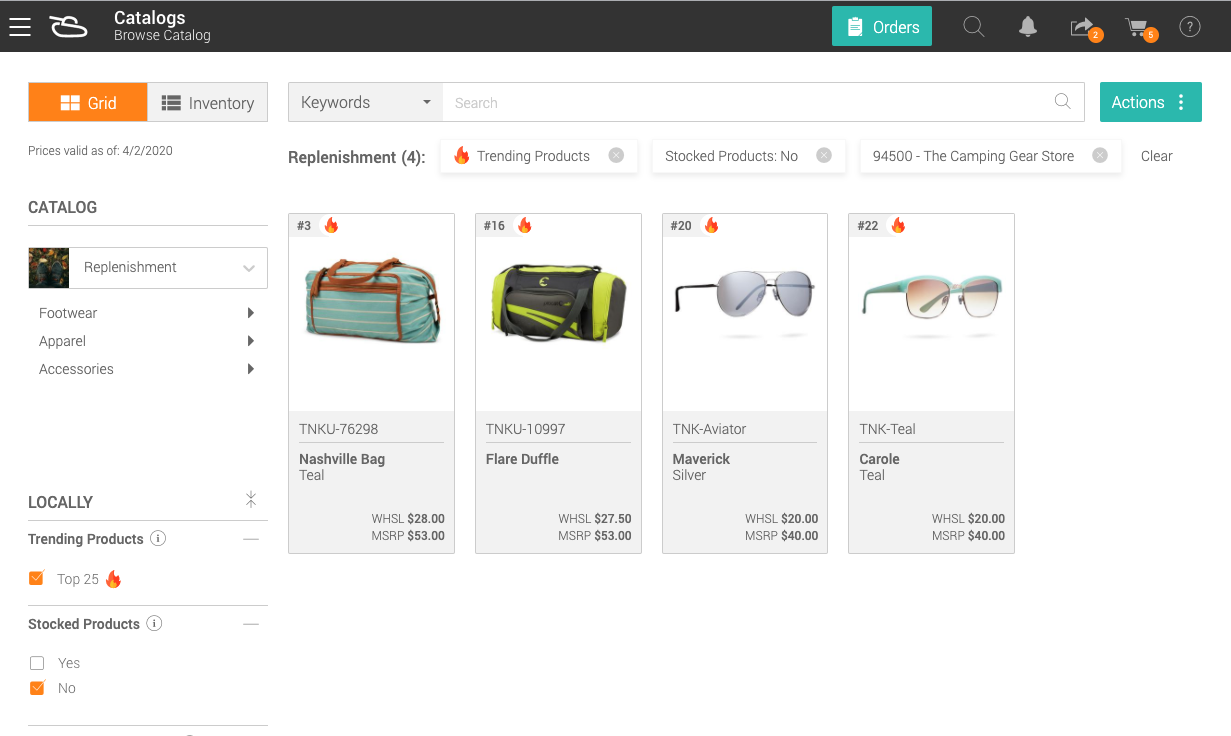 Easily recommend products which a retailer doesn't currently carry, but are in high demand with consumers in the market around their store.

B | See retailers on-hand inventory in Envoy B2B allowing them to recommend intelligent replenishment orders.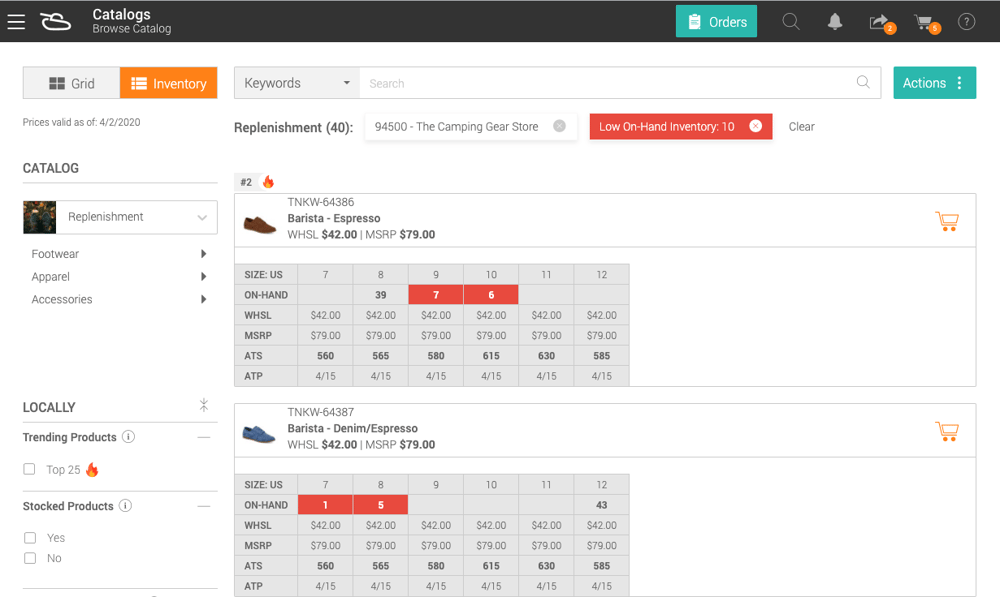 See a store's on-hand inventory and your ATS, side-by-side for quick, intelligent replenishment.


When retailers that participate in Locally carry more "on-trend" products, they gain greater visibility on a brand's direct-to-consumer website via Locally's integrated check out experience. This leads to more curbside pick up or same day delivery fulfillment opportunities.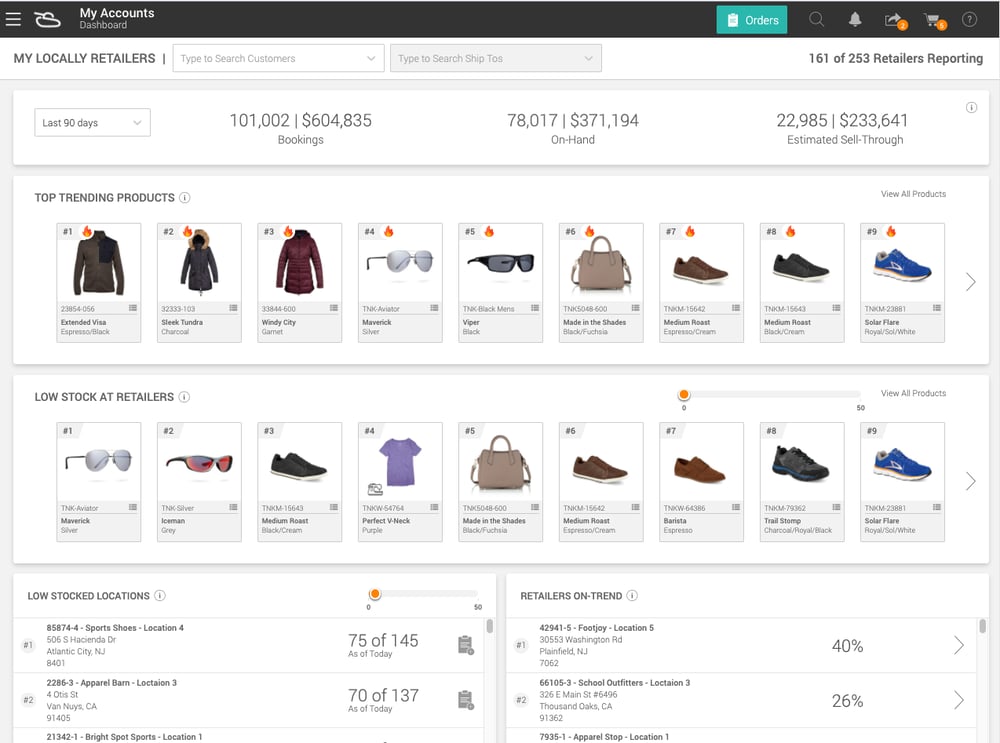 Quickly understand your bookings vs actual sell-thru for locally retailers. Also see which accounts are low on stock and what % "On-Trend" each are with local consumer demand.


With this, brands are supporting local retailers which desperately need a method to continue commerce and serve their local consumers.
You can see the entire Envoy B2B + Locally feature set here.

Supporting Retailers, Delighting Consumers
In summary, consumers are delighted, retailers are supported with products that move, and brands will increase sell-thru by aligning their local retail partners inventory with local consumer demand.
That's a win all around for everyone.