For brand's focused on the outdoors, your product has both a purpose and a story. And it's essential that you educate your retailers on both. The more your retailers know about your product, the better they can sell it. It's a simple equation, but it's critical to successful sell-through.
It's also imperative that your reps understand how products move through each store. Are they hot products? Are they in stock? And, it's important there's a clear path to placing replenishment orders.
Storytelling & Product Engagement With Presentations
Education for your retailers should start in your B2B and continue with your reps. Envoy B2B has some incredible features, right out of the box, to deliver top-notch experiences to your specialty retailers, keep them educated, and keep your product on their shelves.
Presentations are a fantastic way to tell your story, educate your retailers, and call attention to vital information or products. These presentations are available directly through your B2B, or downloadable as a PDF for retailers that want to take their education offline.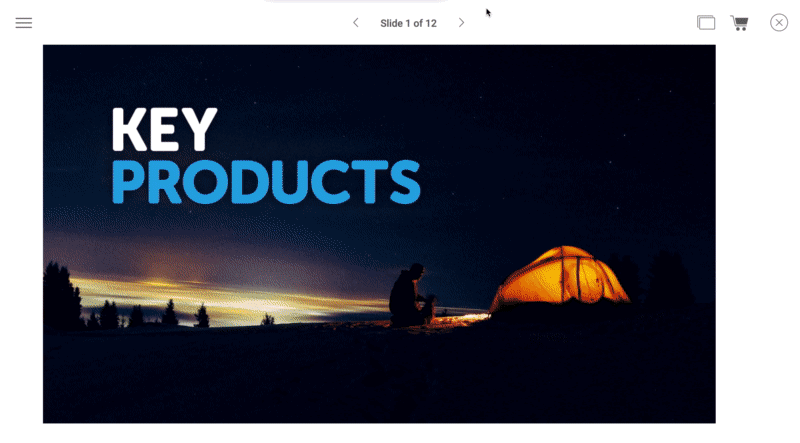 Sales reps can use presentations in the Envoy B2B mobile app to deliver more personal, educational moments when in-store with their retailers – for a more human touch.
Compelling Seasonal Showrooms
Our powerful Showrooms can be harnessed to introduce your buyer to the current season, and guide them through the shopping process. Retailers can educate themselves, sort, visualize, and order for the season, all in one place. And Showrooms are a great spot to surface all those Presentations we talked about above.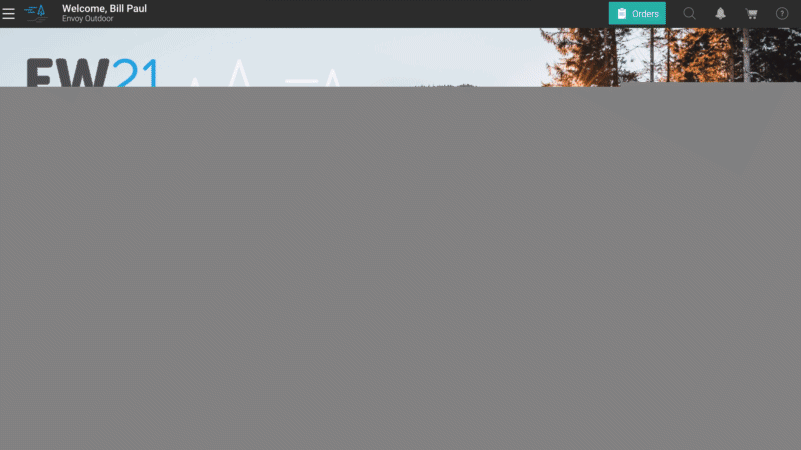 Create unique Showrooms and tailor the experience to your retailers. This is an industry that values relationships and the human connections we all have. These more deeply curated experiences give you the power to speak to your retailers as individuals.
Condensed SKU Display For Easy Ordering
It doesn't matter if your brand has multiple sizes and colors, or a single-SKU product, Envoy B2B has you covered.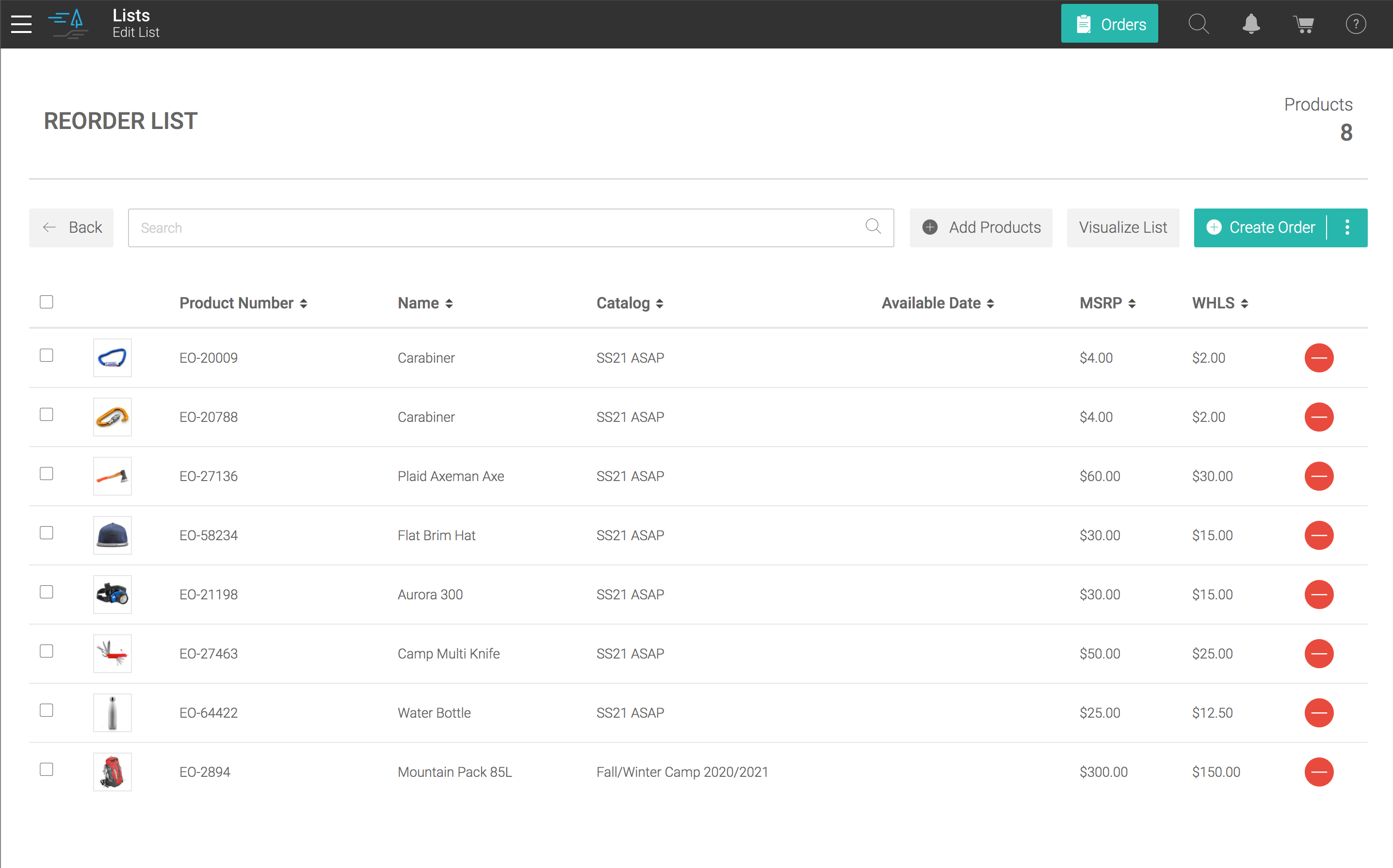 While we support both single and multi-SKU lines, the single-SKU setup is great for brands with an abundance of SKUs that don't have multiple sizes. Products like backpacks, sunglasses, hats, tents, and more. This setup offers your buyers a condensed view of their products so that they can easily tab through and add quantities. They can also see many products at a time, minimizing the need to scroll endlessly.
Live Dealer Inventory & Consumer Trends
Envoy B2B has a powerful integration with Locally, allowing your sales reps to see which dealers are running low on products and how many products they currently have in stock. Reps can capitalize on this information to quickly create and suggest replenishment orders, keeping store shelves stocked at all times.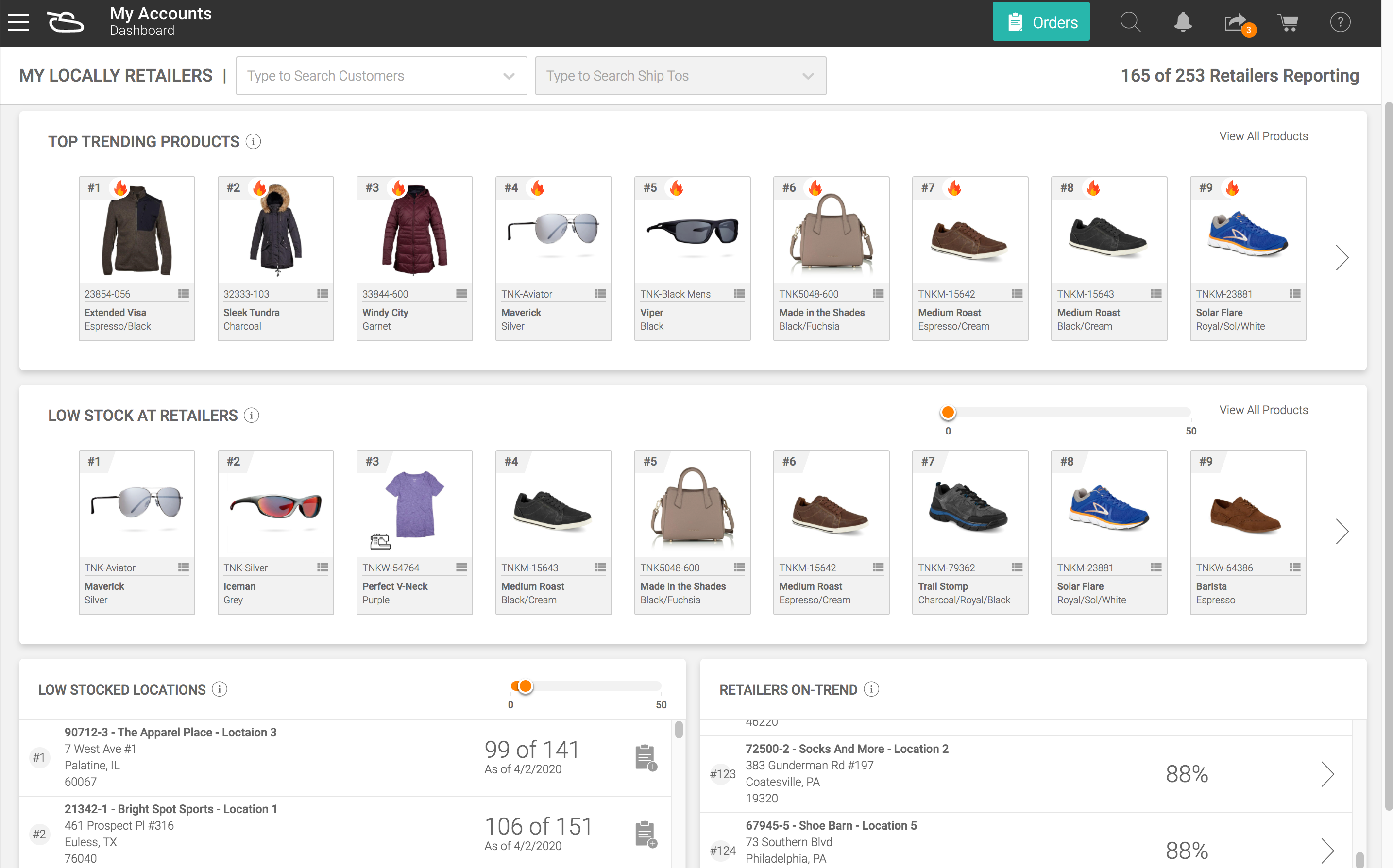 Better yet, before stock even gets low, the Envoy B2B and Locally connection gives reps a window into hot products. Being able to see which products are in demand in a dealer's local region empowers reps with the foresight they need to keep sell-through flowing and stay ahead of trends.
Envoy B2B and Locally, together, get the right product in the right store, and keep the shelves full for higher sell-through. A win-win situation!
Building Your Best Season
These are just a few of the essential tools found in Envoy B2B that your brand can use to grow your wholesale channel. If you want to learn more about delivering exciting educational opportunities to your retailers, empowering your reps with strong insights into local trends, and putting your brand on a trajectory of growth season over season, then it's time for you to get in touch. We'd be happy to give you a demo.