Here at Envoy B2B we are on a never ending quest to improve our platform and deliver innovative features based on research and guidance from our customers. With that in mind, we designed V17 to be an impactful release with powerful new features that empower brands and enable reps to work closer with their retailers. V17 is available TODAY, for all existing users.
Visualization, Merchandising For All Stages Of A Retailer's Seasonal Journey
We've expanded the Visualize merchandising functionality to assortments and orders. More than just a step in the process - merchandising is an important component of your retailers journey as they picture your products in their store and consider what products to carry. And now it's simple, quick, and easy for them to use, across the entire platform.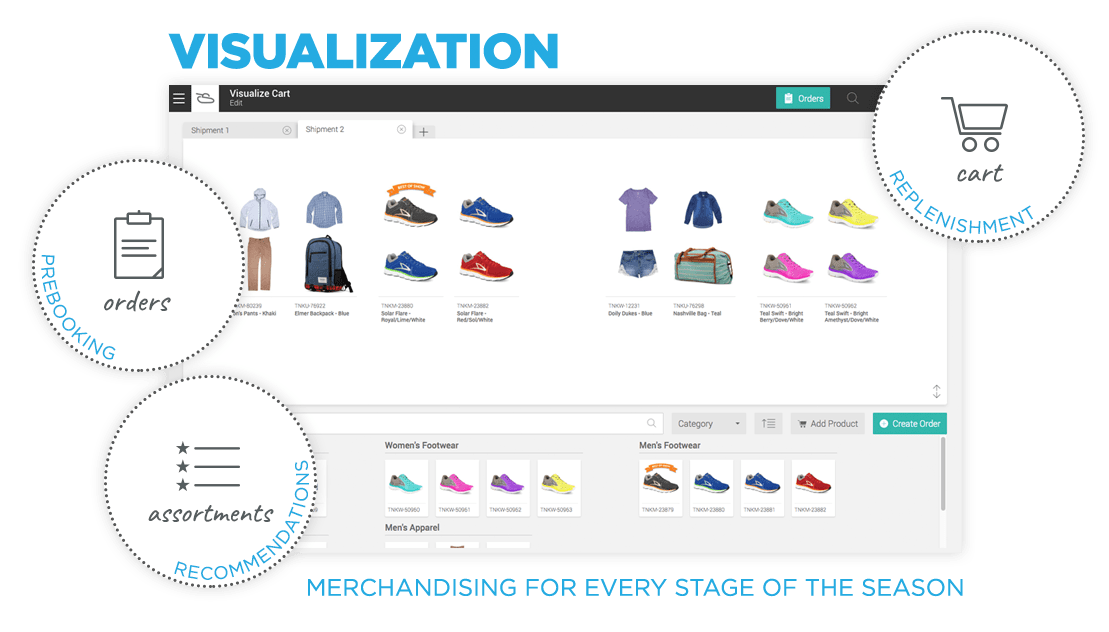 Improved Product Search And Filter
The catalog page has been visually updated to focus on quickly accessing the products you want to see. The category tree now displays at all times and navigating into subcategories shows all products selected. The filter is also now viewable at all times allowing you to navigate throughout all product options. Additionally, every subcategory, filter selection, and search result now has its own hyperlink.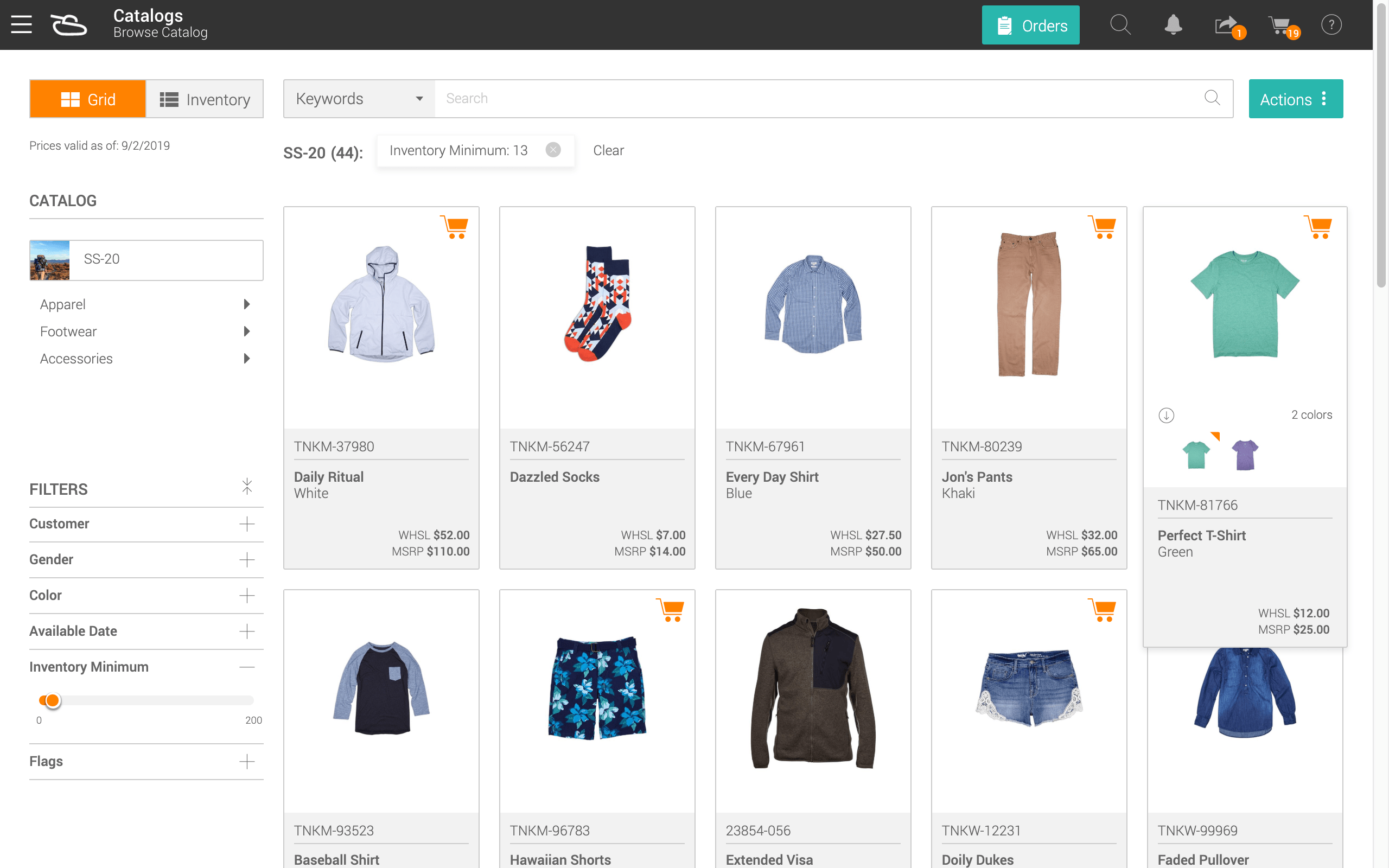 New filter options! Along with moving the filter to be viewable at all times in the left sidebar, we've added three new filters. A color filter with multi-select checkboxes, a gender filter (also with multi-select checkboxes), and a minimum inventory filter that utilizes a quantity slider will make narrowing down your products quick and painless.
Engagements, Helping Your Reps Provide Proactive Retail Support

We've added new customer engagements to the activity & insights dashboard. These engagements pull out three really useful pieces of info for quick access and to keep them top of mind. Abandoned Orders surfaces your buyer's orders drafts that have been sitting inactive and allow actionable steps on them. New vs. Existing buyer logins will help reps track their buyers' onboarding. And, Unopened Assortment Campaign Emails allow reps to see who they need to follow up with on those offers or line introductions that haven't been viewed yet by their retailer. All of these combine to enable your reps to proactively support retailers.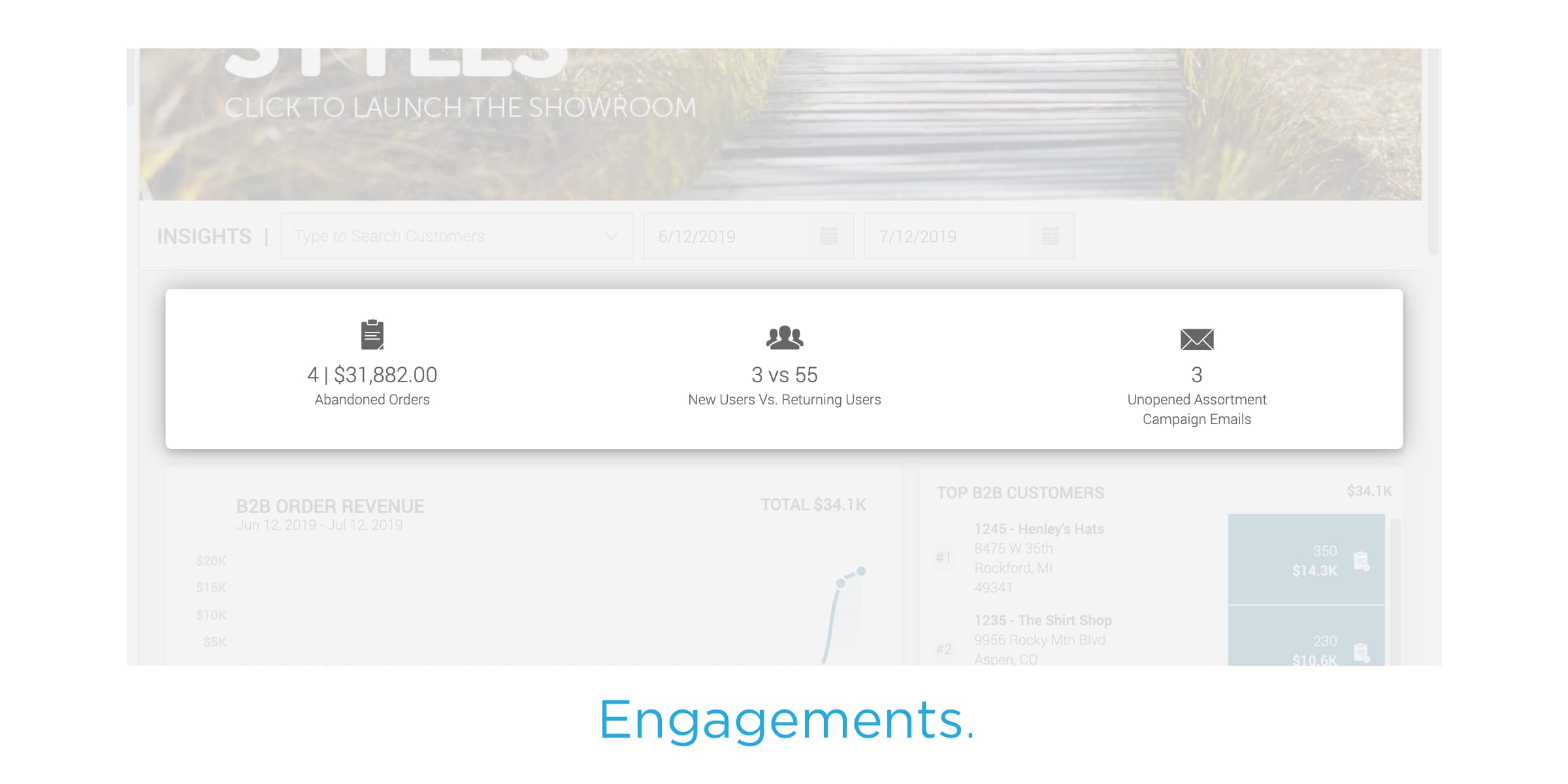 Invite A New Retailer
Get new retailers into your Envoy B2B. Now, reps can send a new retailer an email invite to your B2B. They will be able to enter their information on a branded page and you will get a notification to approve the retailer.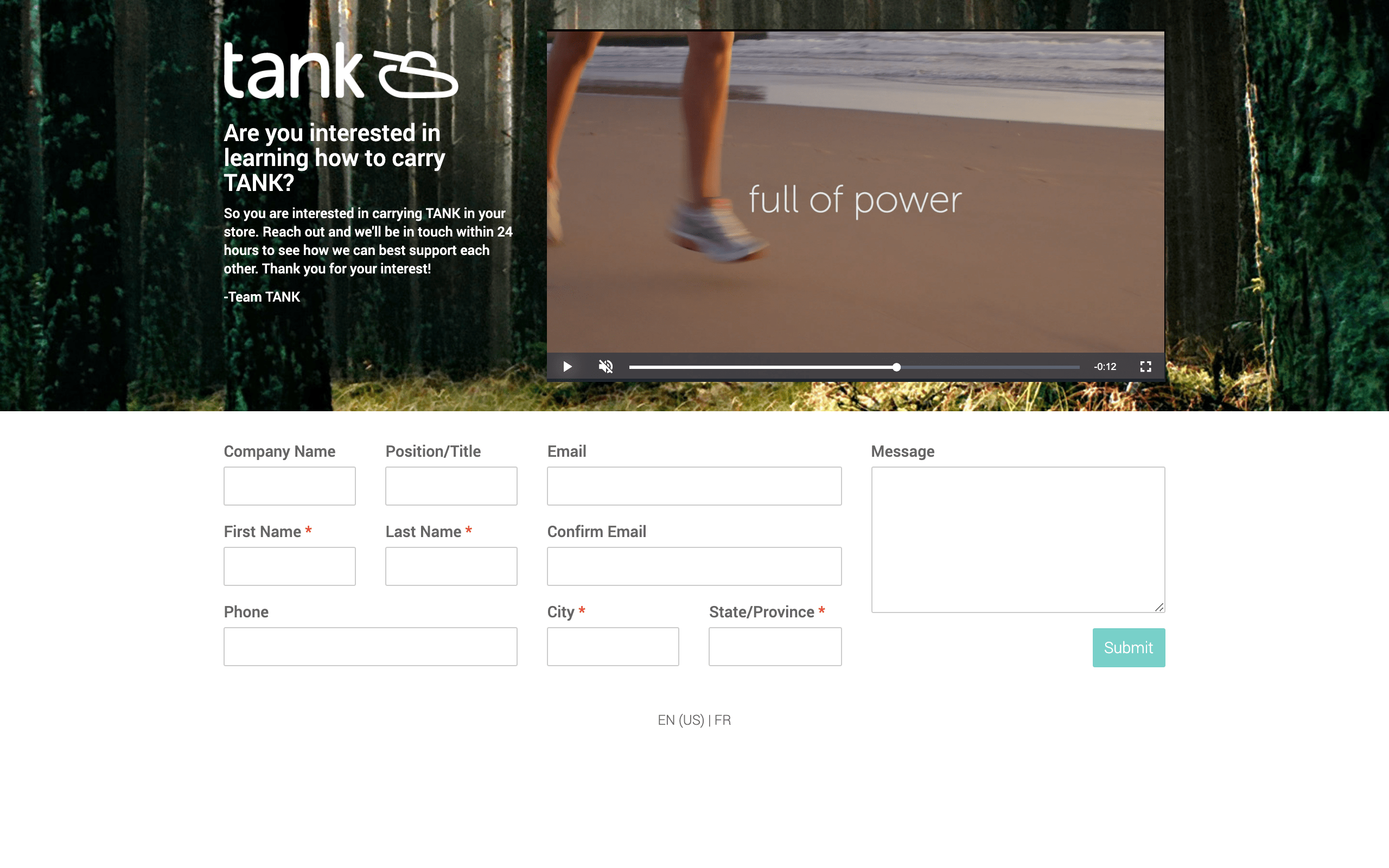 Sharing, Simplified, And More Powerful
We cleaned up the sharing options and brought them all into the share queue. Now, one place to share them all. We've also added an option to share with internal users via a dropdown that displays all the internal users names and emails. Another small update was added to the screen when downloading the shared content, you can now click on the piece of content and it will display right on the screen, just like your email client does.
Stitch Labs Integration, DNVBs Can Modernize Their Wholesale Strategy Today.
Envoy is now a channel partner with Stitch Labs. If you use Stitch Labs as your inventory management platform, you can now take advantage of Envoy's turn-key integration.
FTP Integration, Easily Connect Envoy B2B To Your Business
Ever wish your Envoy orders were pushed to your FTP server? Or, maybe you want to import your products, prices, customers, inventory, and images using an SFTP integration? Now Envoy does! Take 3 minutes to enter your credentials and see your data integrated with Envoy.
Mailchimp Integration, Drive Engagement Within Your Wholesale Channel
Send email marketing messages to your Envoy users! Using Mailchimp, the email marketing service, you can now integrate your users into a brand new audience channel in Mailchimp. The data that is synced into Mailchimp includes the user role - which makes it easy to create user segments targeting exactly those you want to send emails too. Easily market to your retailers with seasonal campaigns to drive engagement within your wholesale channel.
ATP Integration Added To Our NetSuite Turnkey Connector
Now brands can leverage ATP inventory from NetSuite within Envoy B2B to help push those future orders and prebooks!


This release brings some amazing new features to Envoy B2B. Want to learn more, or explore how Envoy B2B can help grow your wholesale channel? Get in touch!