Product photography is a key ingredient in all brands' sales cycles. An image of a particular item—whether it's a shoe, a backpack, or a pair of board shorts—can convey a lot of information in very little time.
To paraphrase a popular saying, a product capture is worth a thousand words of marketing copy.
But one image is no longer sufficient for modern brands.
In fact, the "product" is no longer a single frame. Instead, product photography involves shooting multiple images at different times to fulfill the needs that brands have at each stage of the product lifecycle.
Producing captures in this way gives you a specific deliverable for a specific need at each point in the go-to-market process.
For the last five years, Envoy has been providing photography services to brands, so we know what brands need at each step in the sales cycle. In fact, we built a studio in our office and filled it with in-house photographers to meet the demands of our clients.
Below are summaries of each phase in the image capture process as well as notes about frame count, shoot location, and so on.
Note that, at any stage, you can:
digitally alter your images to match updated manufacturing specs without waiting for the updated sample to be created. In doing so, you can add colorways or features to your product line in a matter of days.
use multiple file types of the same sample to deliver consistent images to multiple end destinations; i.e., hi-res JPG, CMYK, layered PSD
1. Forecasting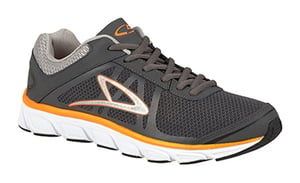 In the forecasting stage, there's a physical product (a shoe, for example), but it may not be in its final form. While some brands may bring buyers in to see the shoe in person, reps still need an image of the product to refer to once the meeting is over.
During this stage of your product's development, an image is useful for quickly identifying and noting the main differences from previous seasons as well as soliciting feedback from your buyers.
The product will change; additional trends and materials may still influence its final outcome. So this deliverable has to be minimalist, quick, and low-cost. There's usually a single frame of each sample; future captures will supersede forecasting captures.
Shoot location: on location at event or in a studio
Customization: clipping paths, drop shadows, or colored backdrops
2. Go-to-Market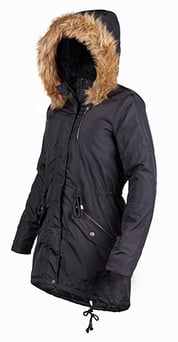 Based on the feedback that a brand gets during forecasting, a shoe is tweaked during the go-to-market phase. It increases the thickness of the shoe's sole, for example, and gets closer to finalizing the product
Image capture here is still largely for internal consumption, but both the image quality and the number of deliverable frames go up. Again, though, there's typically a single frame for each sample.
At this point, it's likely that a brand will need to shoot the entire line, but it may be possible to only shoot those items with changes from the forecasting capture.
Shoot location: on location at event or in a studio
Customization: clipping paths, drop shadows, or colored backdrops
3. Sell-In (B2B)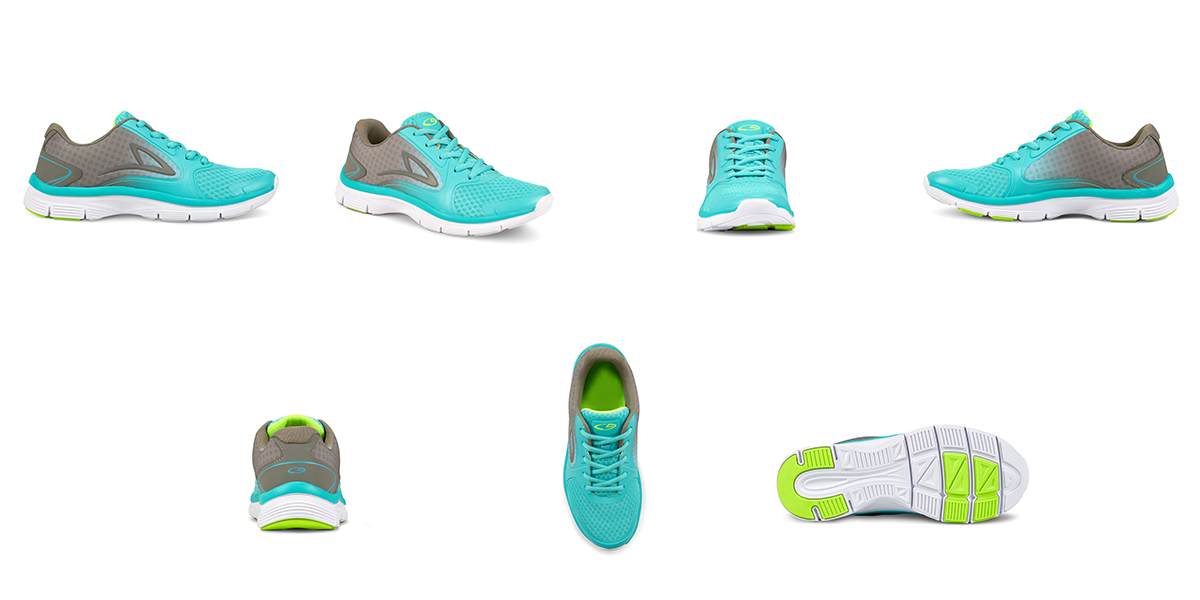 Before placing orders during the sell-in phase, buyers need to see high-quality images of the products on offer. Color matching is crucial at this stage.
Sell-in images have to be suitable for all B2B needs. (This includes not just attractive photos for your ordering platform but hi-res images for print catalogs if needed.)
The first deliverable is usually a high-volume, low–frame count shoot (5–12 for each sample). There may also be a separate capture for other needs such as print or interactive media.
It's important for brands to put all approved captures into their B2B platform or digital asset management (DAM) tool for immediate use within content.
Customization:
Footwear: multi-frame on white photography

select angles with drop shadows or colored backdrops based on end use

Apparel shot flat or on form

flat apparel: with or without drop shadows based on needs
on-form photography: ghosted for a "filled" look

Accessories shot on table or flat

drop shadows or colored backdrops based on end use
4. Sell-Through (DTC)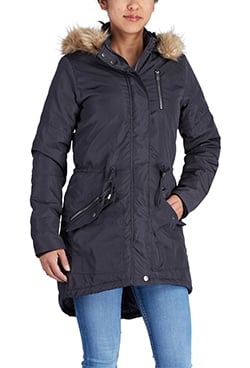 At this last stage, a brand creates additional assets with the end consumer in mind. It fills out
the product experience for a DTC destination using lifestyle shots.
Product photography at the sell-through stage involves high-end treatment, including high–frame count spins, on-model captures, lifestyle shots, videos, and other more interactive resources. This usually involves only a subset of the product line.
Customization:
Footwear: multi-frame on white photography
Apparel/accessories: shot on form and/or on model
Note that product photography at the sell-through stage is a continuation of the sell-in samples as they are produced. Stakeholders will be viewing deliverables on multiple screen sizes, so output files accordingly.
Conclusion
Modern brands do things differently than brands of old. Today, savvy brands shoot products at multiple stages in order to meet the changing needs surrounding those products.
In order for product photography to do the most for your brand, you need to produce a different deliverable at forecasting, for example, than you do at sell-through.
Only then will the right audience see the right image at the right time.