The 2023 Sale Rep Report has arrived, and you can download it for free right here!
Reps are the lifeblood of a successful season, creating the connections your brand needs to thrive. They're the folks out there sharing your products, supporting your retailers, and working hard to turn good seasons into great ones.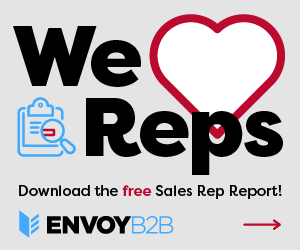 But do you ever find yourself wondering what challenges they face? Because we do. So every year we ask them. The feedback we receive is powerful, and you can find it all in our free 2023 Sales Rep Report.
Gain insights into:
The biggest challenges your reps face
How effective are their current B2B tools
Key strategies and actions to take based on the data we gathered
And more!