Modern go to market content production for brands.

Envoy B2B Studios
Our brand partners need to support their B2B and DTC sales channels with great digital-first content. Now, more than ever, it's not just about having a B2B or DTC platform, it's about the experience you offer inside of those platforms. Envoy B2B Studios steps in to create powerful product experiences. We help small brands compete, and we help large brands elevate and streamline.

Our expanded services
We have broadened our menu of services to support brands at each stage of bringing their line to market. Envoy B2B Studios specializes in ideation of your need, then applying it within an operational plan that gets it done with a high level of consistency and quality. We can supplement your seasonal needs, or support a specialized and adaptive content production cycle for your entire line each season. We work with our brand partners to establish a seasonal production cycle that produces deliverables for each stage of their go-to-market needs.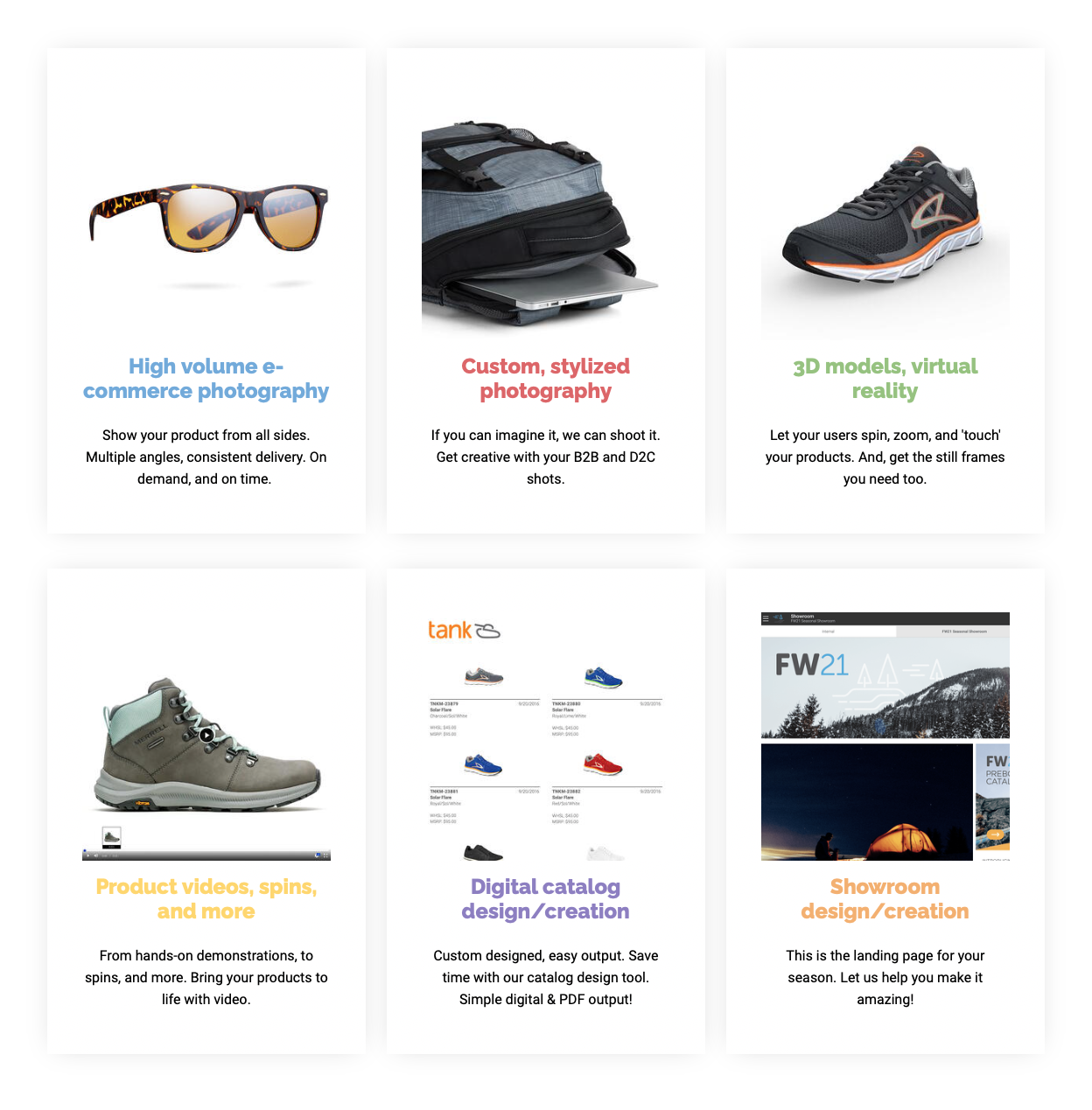 Seasonal production cycle
For a brand with a considerable wholesale business, and a growing DTC business, it's important to produce the right assets for each channel during different stages of the line coming to market.
When you work with us, we build a seasonal production cycle that supports your brand's specific needs at each stage of the season. It may look like the example below, or it may position services differently.
This is an example of a production cycle that leverages our services to produce a highly specialized set of deliverables for each stage's needs: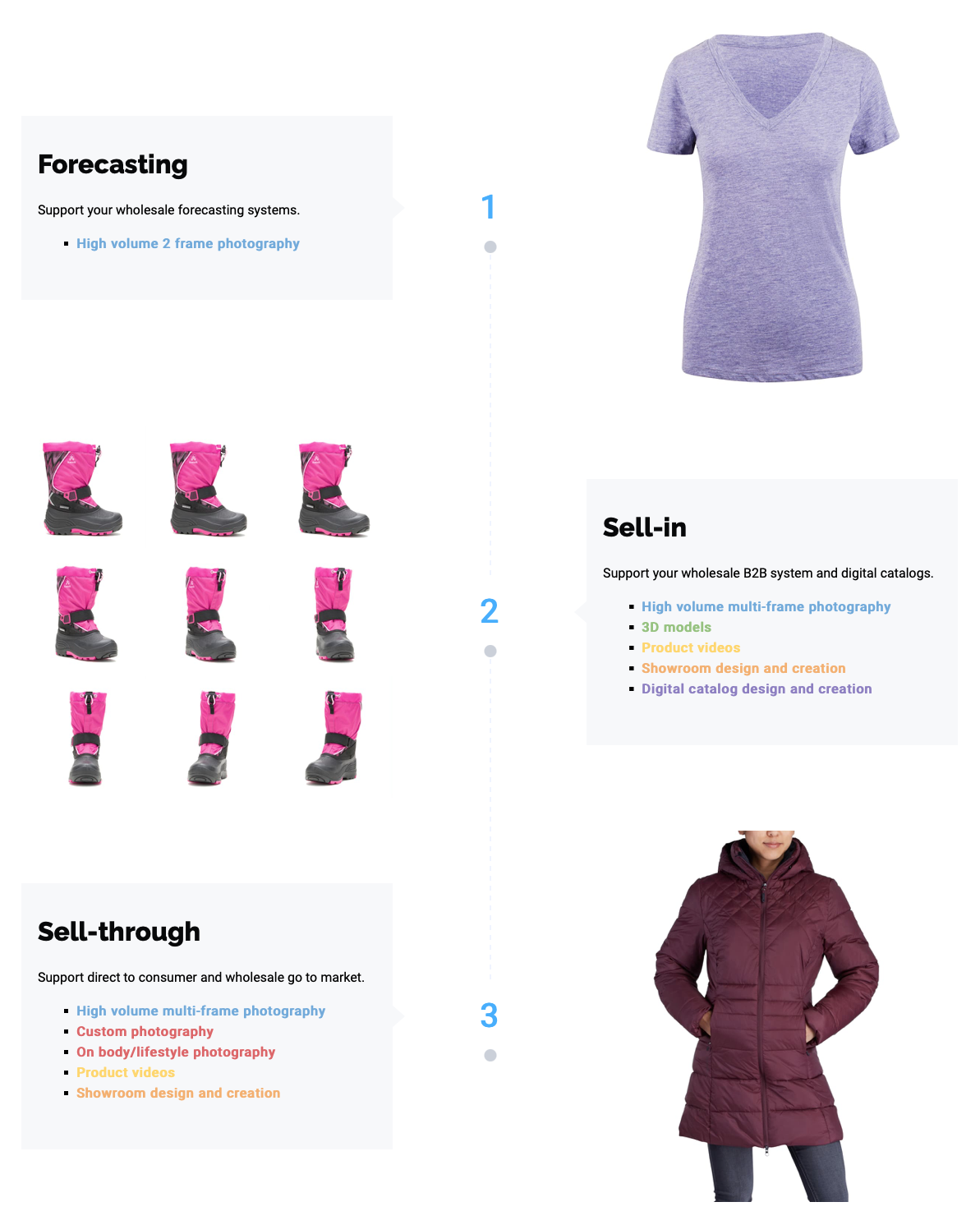 Our experienced team
Our team is filled with designers, photographers, and dreamers. We love what we do, and live to make your products stand out above the rest. Whether it's a 3D model, a still photograph, an interactive engagement, or a showroom design, the focus is on elevating your brand.
And, it doesn't end there. Envoy B2B Studios works with you to keep your content fresh and up-to-date as you move from season to season.

Our creative partners
We bring trendsetters to your next project. Each season there are trends to follow that are not only about the product, but how the product is presented. We bring D/CAL to the table for ideation and art direction, and work with them seamlessly to elevate your product experiences.
D/CAL invents strategy and creativity at the intersection of culture and commerce. D/CAL operates out of Detroit and Vista, CA.

Modernizing your GTM content approach starts today
It starts with a simple email, call, or visit. Our experienced team will help guide you as we work together to elevate your product experiences.
Would you like to visit us? We are located in Grand Rapids, Michigan and would love to meet you in person or virtually. If you've got a studio/business in West Michigan and are interested in us bringing the magic to you, let us know.
The Envoy B2B Studios team is looking forward to meeting you!