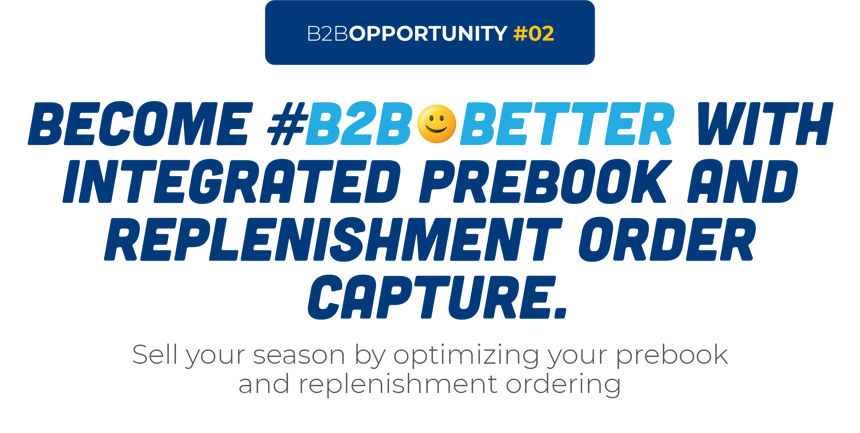 Stuck with outdated ordering systems that can't keep up with your demand? You can't sell your season with systems that don't support your wholesale channels. It's time for your brand to become #B2B😀Better with a modern, integrated pre-book and replenishment order captures.


---
Learn how to get started by watching this short video or read more about becoming #B2B😀Better below!
Standardized Pre-Books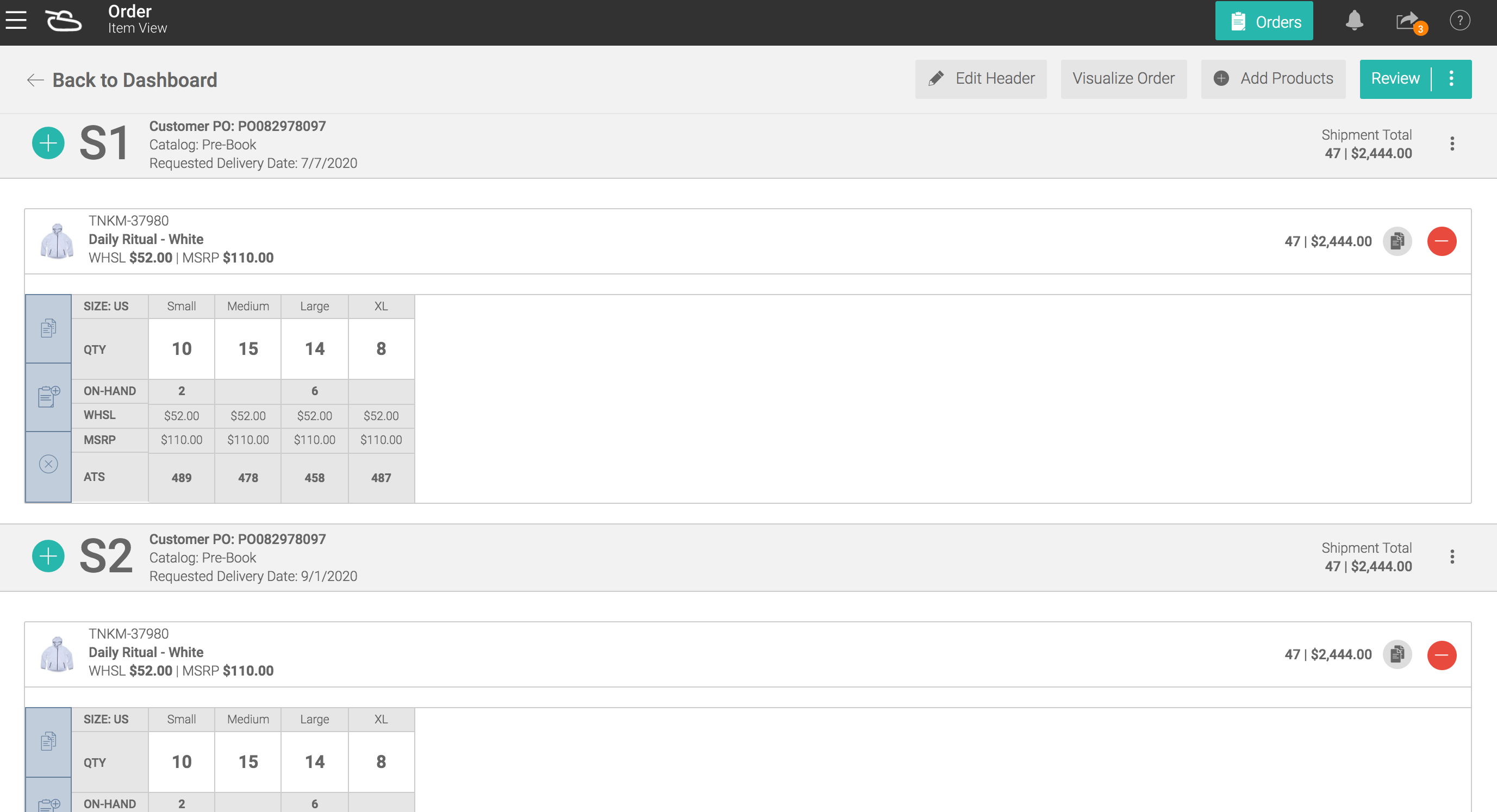 Ditch those old separate systems that are slowing you down and make pre-books a breeze. We deliver an easy-to-understand, powerful system that captures and standardizes all future demand for simpler, more reliable pre-book ordering.
Become #B2B😀Better with:
Advanced pre-book order capture with multiple ship dates and product availability as well as unique pricing options.
Easy offline Excel order sheet that can be imported.
Buyers and reps can visually merchandise their pre-book orders.


---
Better Replenishment Orders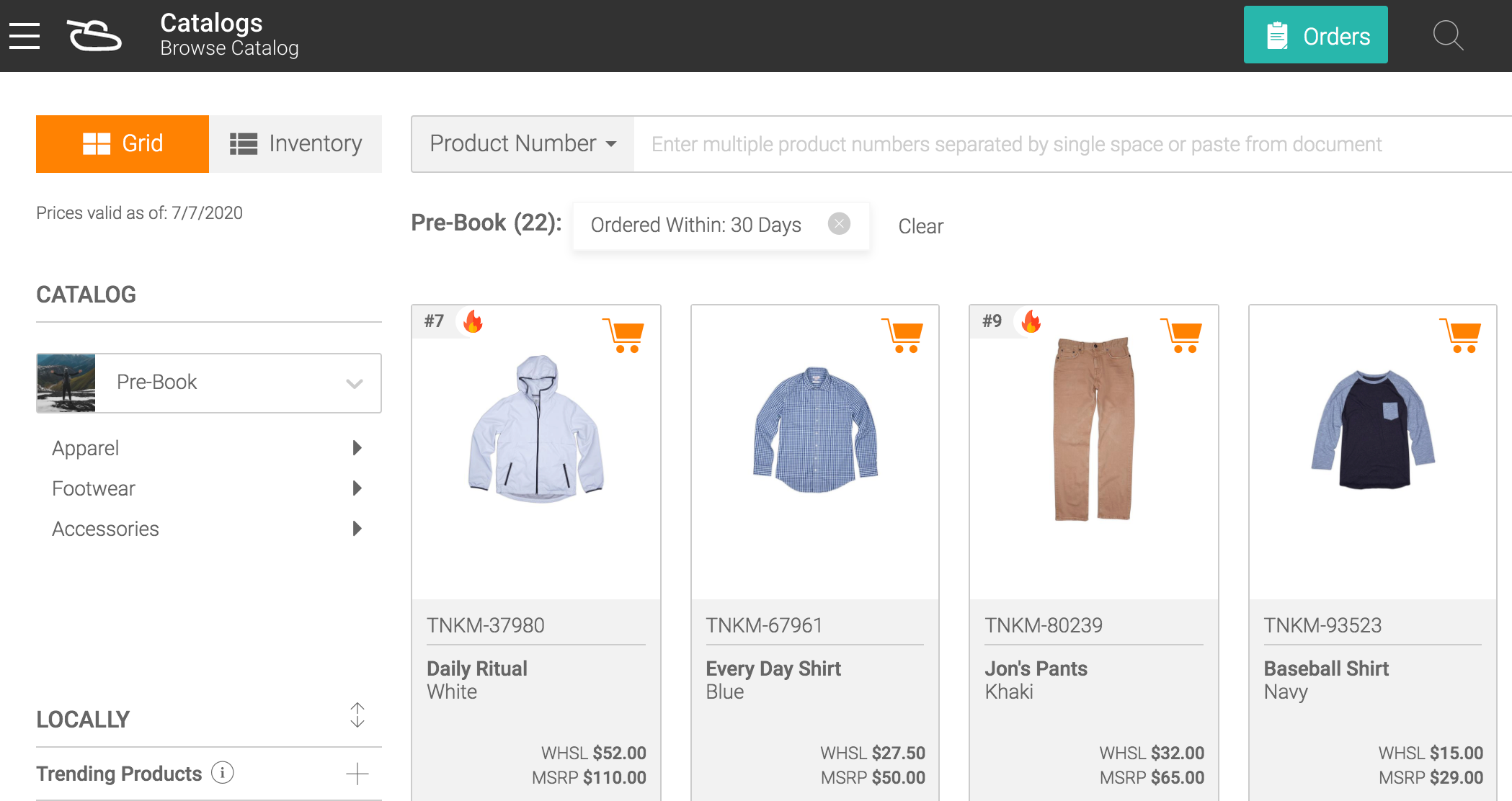 Replenishment orders keep stock moving during the season. It's essential for retailer's to be able to quickly and easily place those orders. Our always-on retailer portal gives retailers access to replenishment orders on their time, so they can respond to demand in season.
Become #B2B😀Better:
Quick and clear replenishment order workflow.
Show your buyers their recently ordered products.
See a retailer's current on hand inventory to recommend the perfect restock with Envoy B2B + Locally.

Ready to #B2B😀Better?
We can take you there.
---

Become #B2B😀Better. Contact us today.