COVID-19 is disrupting the way the outdoor footwear, apparel, and accessories industry operates. Historically, brands and retailers would attend conferences and trade shows to kick off the season with huge sell-in events. Brands would show off their upcoming lines, and retailers would place orders for that upcoming season.
These conferences are often attended by more than 1,400 brands and 26,000 attendees. These in-person events have been vaporized by the disease, and aren't currently a viable method of connecting brands and retailers. The business negotiated during these shows is critical to the survival of the outdoor apparel industry. Without another means of getting product to market, the many brands in our industry will suffer.
With so much at stake, brands must find new ways to host compelling sell-in events.
The answer is to go virtual, and Envoy B2B's wholesale content and e-commerce platform is the key to virtual success. But how do you replace a physical event, show off your product to your retailers, and go virtual?
Build A Virtual Booth With Showroom
Take a moment to consider what's happening at a trade show booth. You're inviting potential buyers into your booth for education on your brand and story, showing them the line, highlighting some key products, and doing some merchandising and line planning. At the end of it you're writing an order, or at least sending retailers off with some takeaways.
Envoy B2B has designed our platform to offer a very similar experience to that.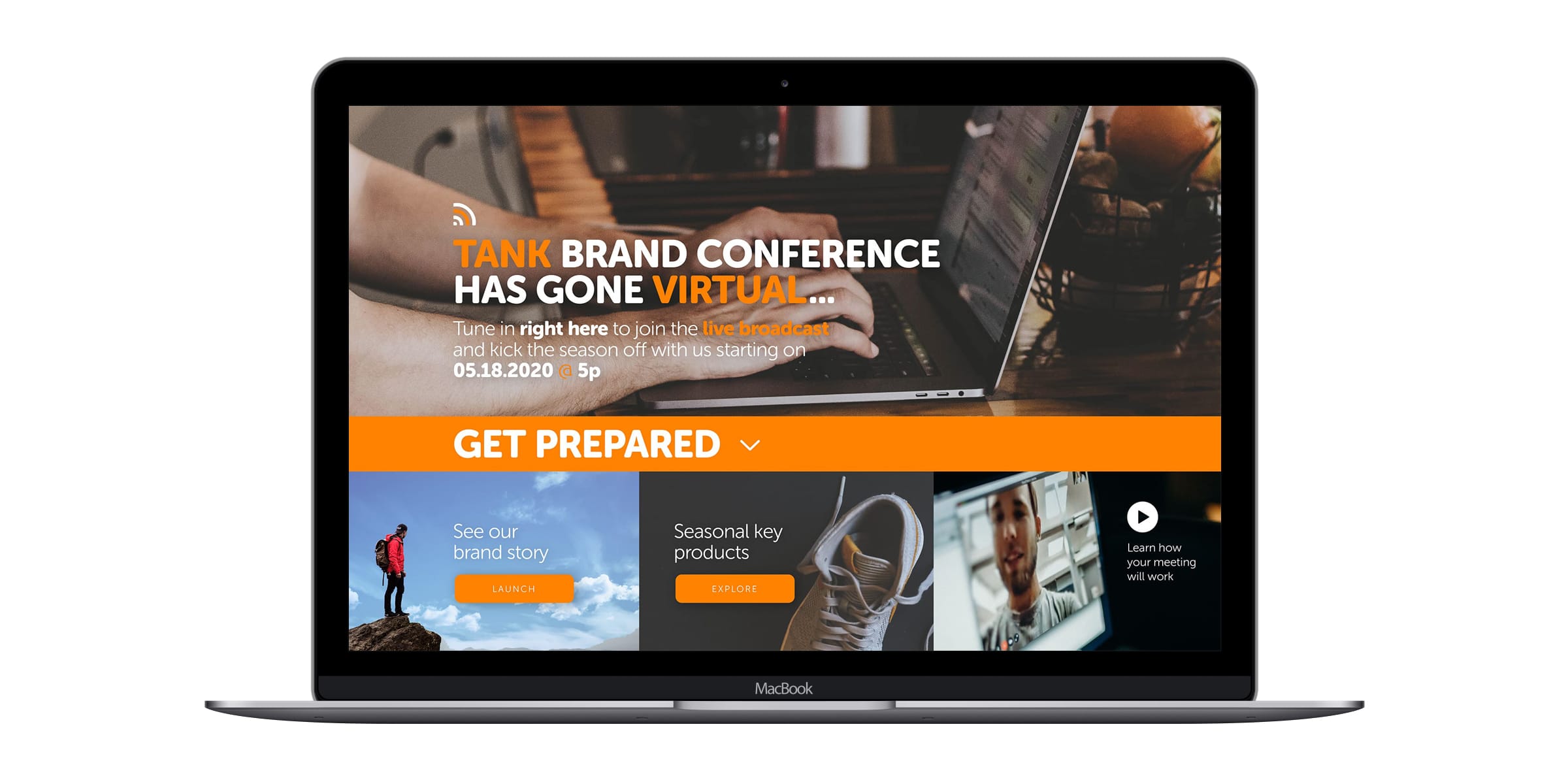 When your buyers land in your personalized Envoy B2B instance, they arrive in Showroom, a content destination. Showroom can act as a virtual booth, delivering your brand story, product highlights, marketing, and direct access to your catalogs. And the best part is it's shoppable and trackable on your end.
Leverage Your Assortment Campaigns
Assortment Campaigns in Envoy B2B allow you to create a unique group of products based on your retailers needs. It's effectively a custom catalog, but built to fit the flow of an in person meeting. In this case, it could be all of the products you plan or planned on featuring at the show.
Once the template of products has been created, including some branding elements to personalize it, you can blast it out to multiple buyers at a time through a campaign. The buyer receives an email with an invitation to view the assortment right in Envoy B2B. From there they can scroll through the products, choose their favorites, merchandise the order, and go all the way through with creating and submitting it. You can even pre-merchandise the assortment for them so that they can see which styles and colors look good together.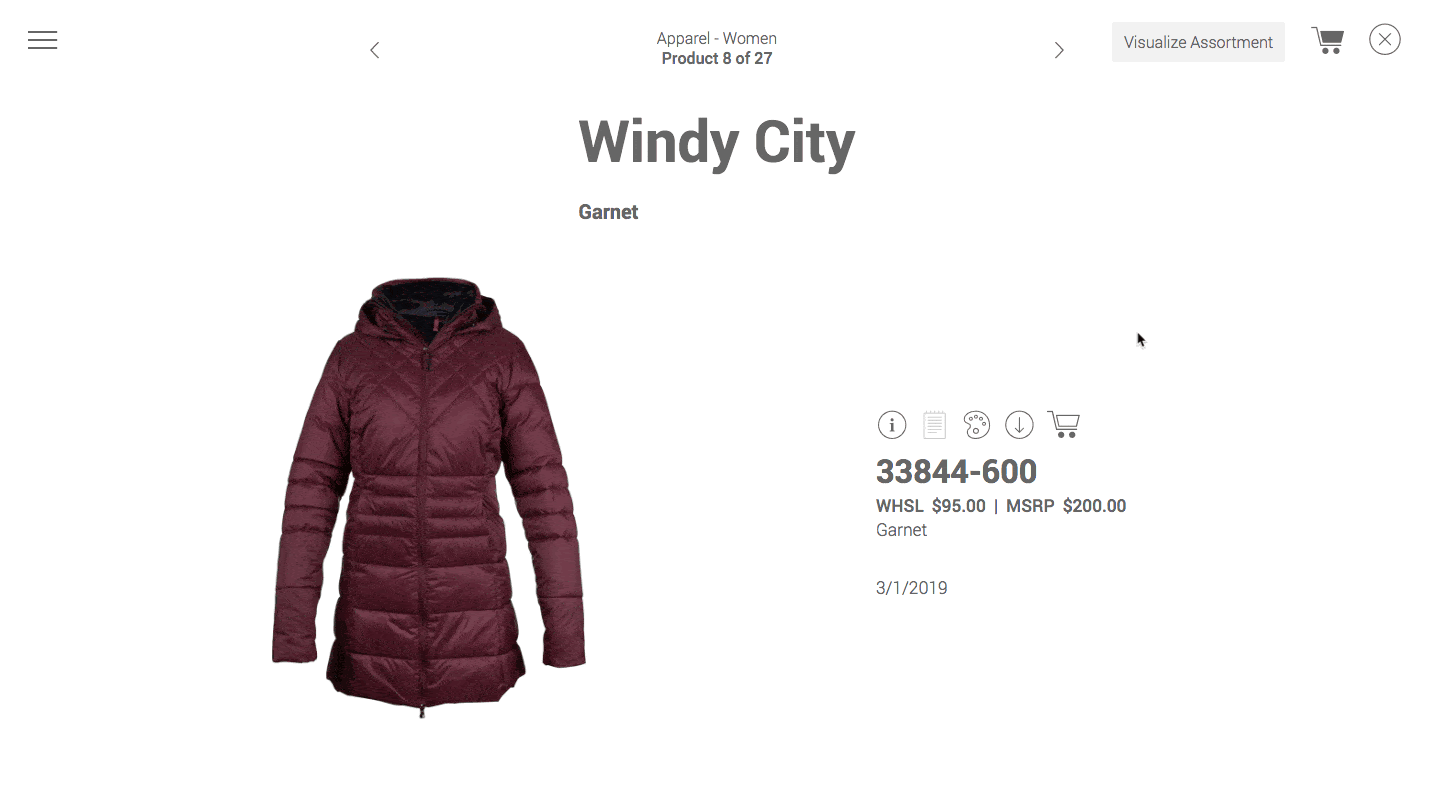 On your end, you get all of the valuable data of how your buyers interact with your assortments. Who has viewed the email, who has opened the assortment, which customers have created orders from it, and how many total dollars the campaign has generated.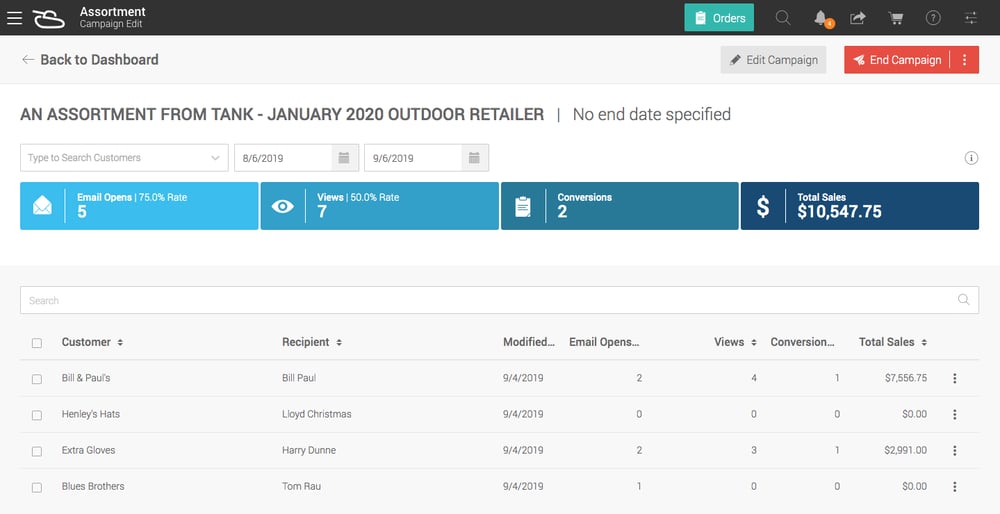 Creating A Successful Sell-in Event
There is no exact replication for meeting buyers in person. However, we live in an age of incredible technology that you can leverage alongside Envoy B2B to host your own virtual sell-in event.
By combining the features found in the Envoy B2B wholesale platform with a video conferencing solution, your brand will be able to tackle the initial stages of the seasonal journey. This means you can successfully host digital sell-in events for your buyers and continue the go-to-market process.
In fact, we offer an in-depth guide on how to do this. You can download it right here.
The trade show might be cancelled, but you can still go beyond the booth and utilize all the assets you've created for the show. Get your buyers engaged and educated on your products with Envoy B2B's Showroom. Deliver best-fit orders and Assortments right to their inbox, or during 1:1 meetings. Envoy B2B has the tools to host successful digital sell-in events for your buyers and continue your go to market process.
While many people are groping to find their way in a murky post COVID-19 world, one reality is clear: It is critical that brands find ways to host compelling sell-in events in the absence of tradeshows. Everyone longs for a return to that in-person community that fuels so much of the businesses in the outdoor apparel industry. In the meantime -- and even after the dust has settled -- Envoy B2B is delivering business solutions that overcome the obstacles presented by the pandemic to assure that the brands that drive the outdoor apparel industry not only survive, but thrive.
Want to learn more about how we can help your brand continue to conduct critical business transactions? Get in touch!