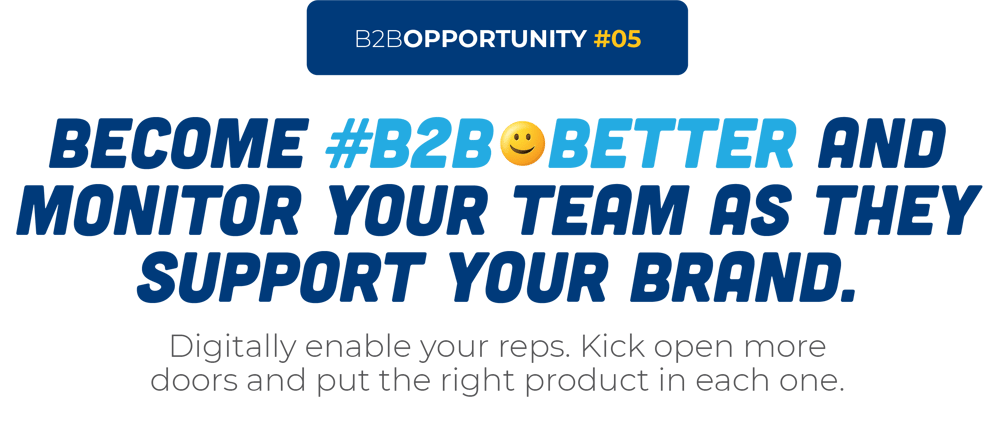 Milk run reps just won't cut it in a modern wholesale landscape. Your brand needs an actively engaged rep that's educating retailers about your brand, helping them build smart orders, and working to increase sell-through all season long. You need a digitally enabled rep so you can keep track of their activity all season long, and become #B2B😀Better.


---
Engagement Visibility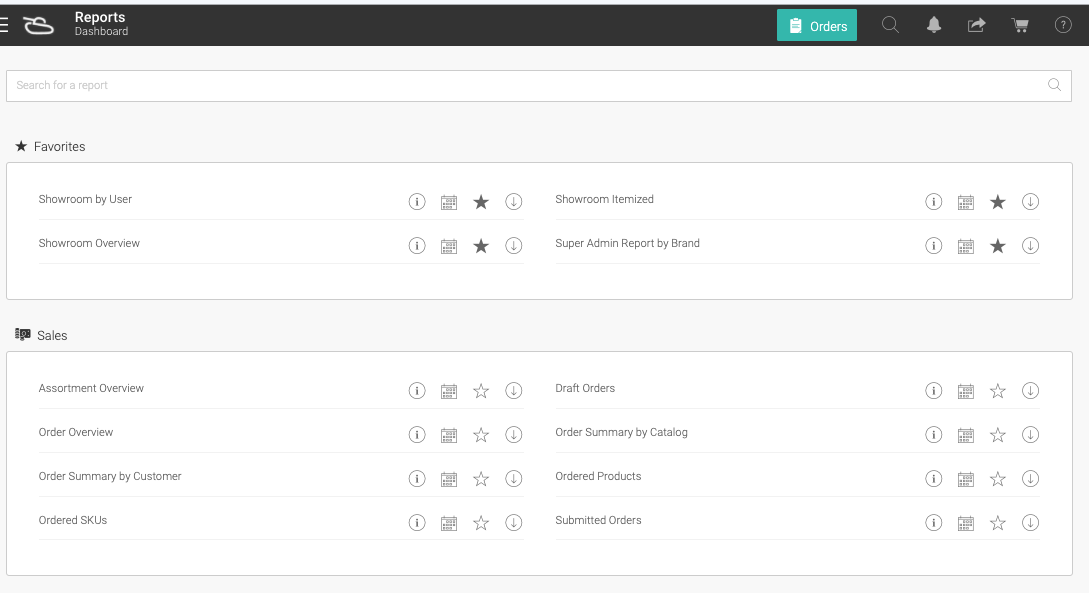 Does your current solution offer a window into how your reps engage with your B2B? That's an important piece of the pie if you want to build a strong, modern rep team. You need to know which reps are in the system, how often, and what they are doing so you can correlate that with performance. Our reporting tools deliver a view into that essential data.
Become #B2B😀Better:
See which of your reps actively use your B2B.
See what orders are created and the average revenue per order.


---
See Conversions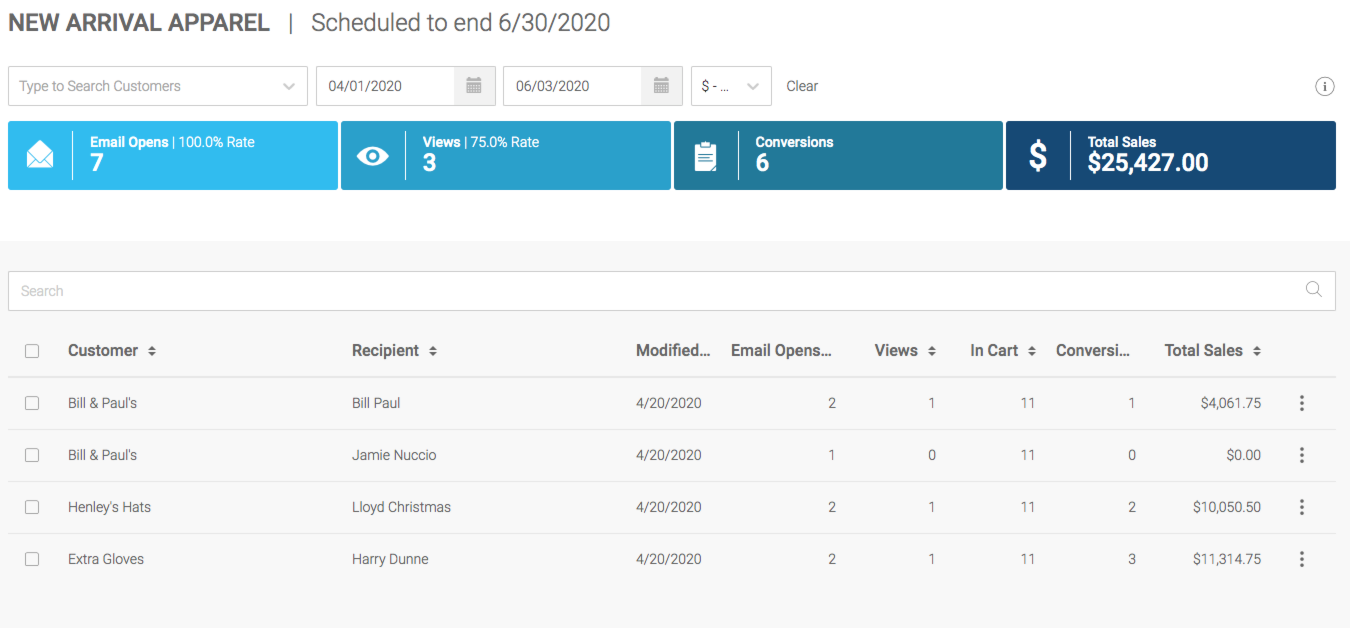 Are reps delivering successful assortments to their retailers? Are they building smarter orders and sharing them? Most importantly, are those recommendations getting converted into revenue? If you don't have a digitally enabled team of reps, you're blind to that critical data. It's time to upgrade your B2B and get a window into your rep activity so you can build a stronger season.
Become #B2B😀Better:
See how much revenue each rep is associated with versus a previous period.
See how many new retailers a rep brings on and the revenue associated with each.

Ready to #B2B😀Better?
We can take you there.
---

Become #B2B😀Better. Contact us today.