Wholesale is thriving in the apparel, footwear, and accessories industries. Brands need a strong B2B e-commerce platform to connect with their retailers, maximize sales, increase engagement, and grow their wholesale channels.
While there are many B2B platforms that can facilitate a transaction between a brand and a retailer, only Envoy B2B's retailer-centric showrooms and human first tools provide the space a brand needs to successfully engage with retailers.
The Envoy B2B experience enables brands to guide retailers to everything from the latest catalogs and hot products, to collaborative merchandising and other opportunities to drive the season forward. It's an opportunity for a DTC experience, right in the B2B environment.
This experience has proven successful for our customers, and we've seen some excellent applications of the platform from the brands we work with. And the data available to brands proves that Envoy B2B is helping them deliver a premium experience. Rising sales figures and retailer engagement backs up that data with real-world proof of their validity.
Want to see what our customers have put together? These are highlights from across our platform. They are showrooms from brands who tell compelling stories, connect with their retailers, and make it look amazing in the process.
Best Ease of Use: Sunski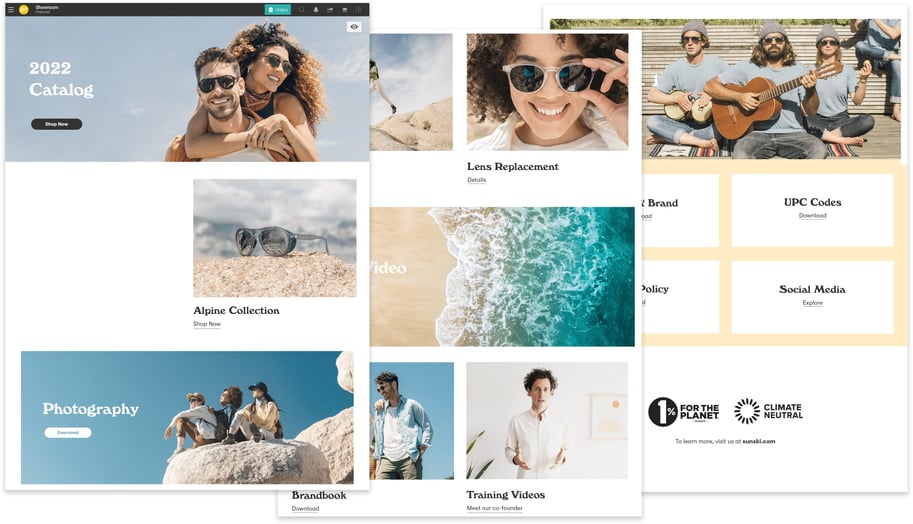 Why: Sunski sells a variety of sunglasses, but they keep it simple for their retailers. By deliberately making it easy to place an order, find warranty information, and learn about the brand, they give their retailers an incredible opportunity to grow. It's a retailer-centric mindset, from a brand that genuinely values the relationship they have with their partners.
Best Showroom: Rumpl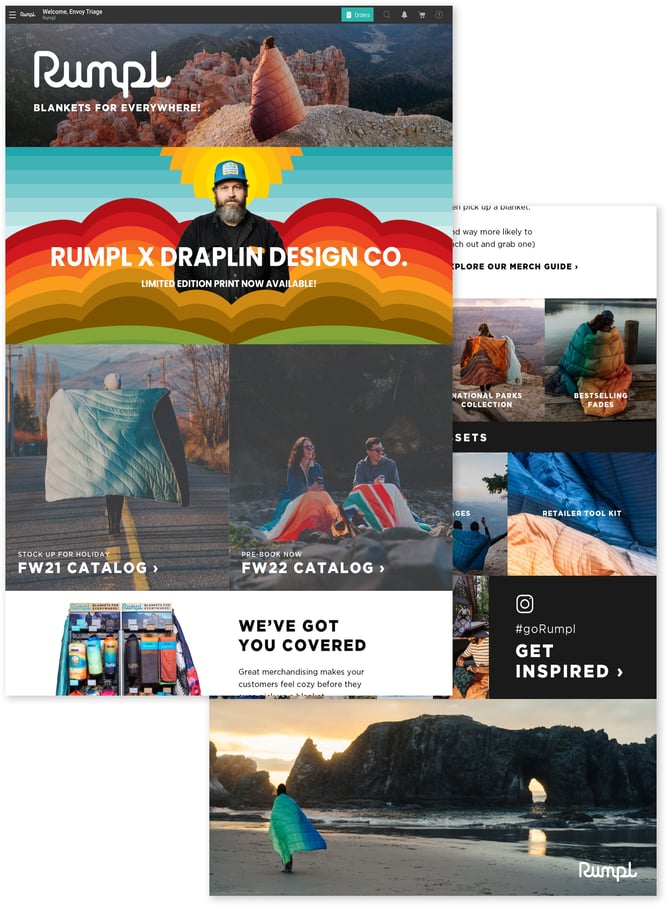 Why: Rumpl makes fantastic, functional, outdoor blankets with a distinct visual pop. They carry this ethos forward with a simple, bright, and communicative showroom. There are clear call-outs inviting retailers to explore the different uses of their products, along with direct links to catalogs and relevant materials that support retailers in their respective stores. The entire showroom is eye-catching and highly functional.
Best Use of Assortment Template Layout: Howler Brothers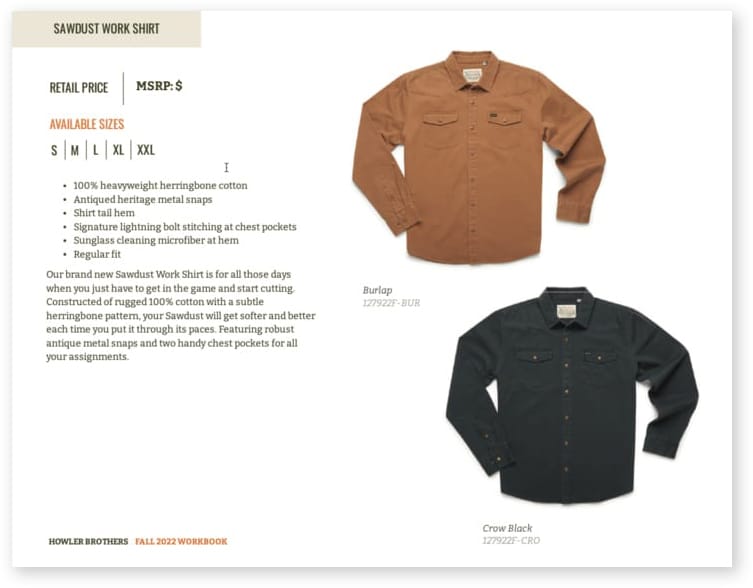 Why: Howler Brothers makes clothing with passion and purpose that will take you from the fishing boat to the bonfire in style. Featuring a wide range of colors and options, there's a lot to communicate to the retailer. Howler Brothers keeps their assortment template clean and easy to use, so retailers have access to relevant product information quickly, and without distraction.
Best In Season Launch: BioLite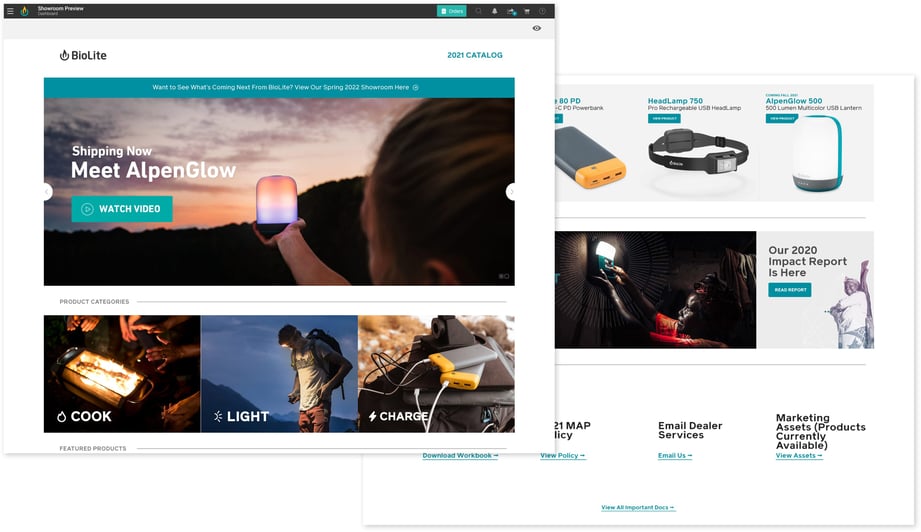 Why: BioLite wants to empower people and protect our planet through access to renewable energy. This purpose drives them to create portable stoves, lights, and power sources for outdoor enthusiasts and those without access to power around the world. Their showroom was built to make it easy to find marketing materials, training, and products, and to showcase and elevate their mission.
Best Use of Education: Julbo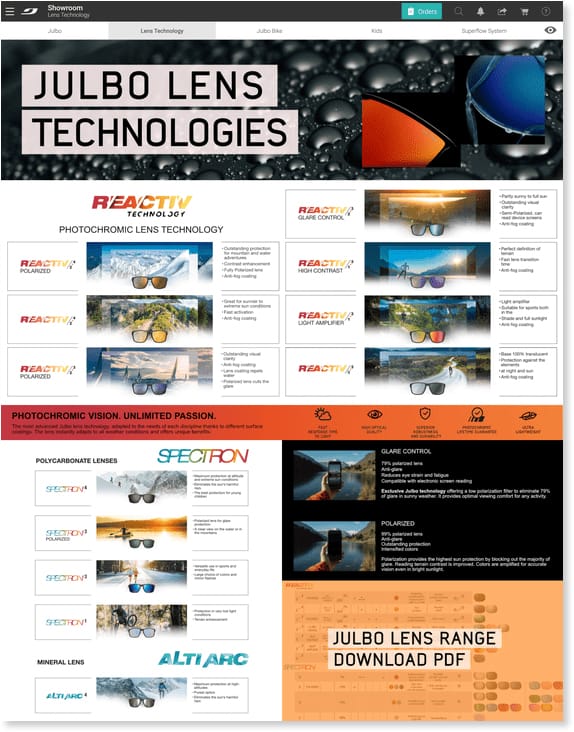 Why: Driven by 125 years of innovation, Julbo makes eyewear for outdoor adventurers. They need to deliver an educational experience that communicates a wealth of information, and clearly details product lines, options, and technologies. The dashboard view provides an opportunity to make learning about lens technologies easy. Every showroom has assets included, giving retailers the knowledge they need to connect consumers with the Julbo product line.
Best Use of Storytelling : Joules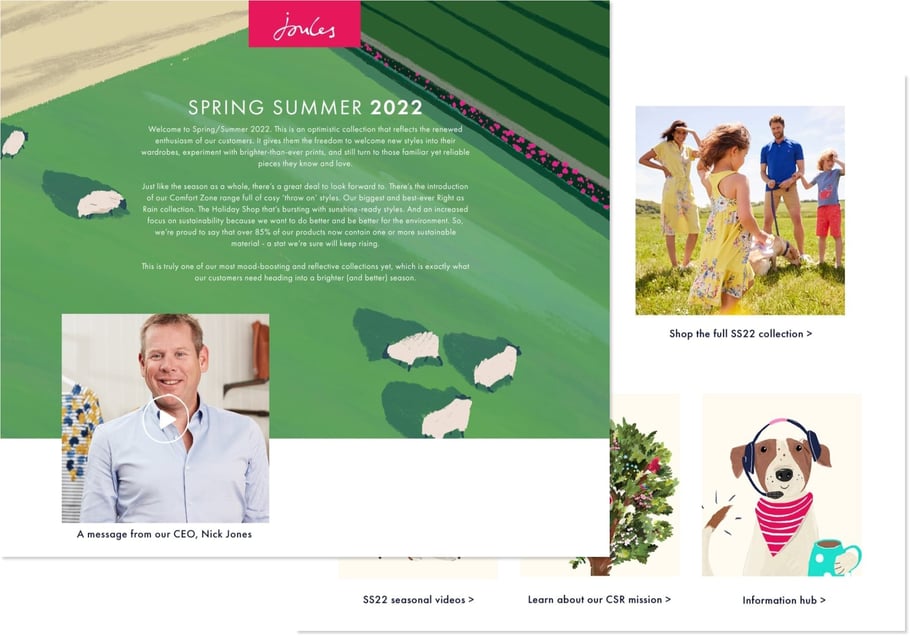 Why: Joules kicks off their showroom by introducing their story for the upcoming season. The showroom is organized around the desire to tell that story using lookbooks to inspire, and product links that highlight collections. The meaning behind the products is important to Joules, and they make space to help retailers understand those origin stories.
Best Use of MultiBrand: Global Sales Guys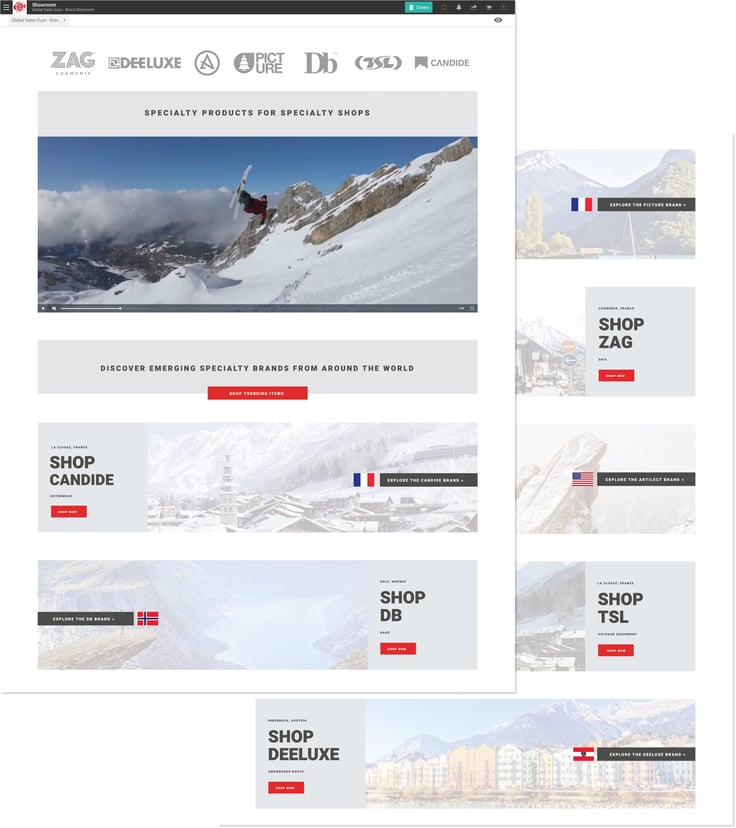 Why: Envoy B2B has made it easy for Global Sales Guys to make all of their brands accessible to their retailers. With a showroom for each brand, and the ability to quickly switch between brands, Global Sales Guys gives retailers a workflow that enhances their collaboration, helps to create more orders, and continually educates them on the latest products.


---

We hope you're inspired by what you've seen! A modern wholesale B2B platform can deliver engaging experiences that connect with your retailers. It's about establishing the relationship, cultivating that connection, then working together for the success of both the brand and retailer.
Envoy B2B is the platform that helps create that connection. Now, it's your turn. Contact us today and get started reimagining your wholesale sales experience. Because our passion is getting retailers to fall in love with your brand.